MEETINGS
The Custer County Board of Commissioner's regular meetings 2022
The Custer County Board of Commissioner's regular meetings are held on the 2nd Monday and the last Wednesday of each month in the Courthouse commissioners room. Exceptions are the 2nd meeting in June – held on the 4th Monday of June (6/27/2022) and the 2nd meeting in November – held on the 4th Monday of November (11/28/2022). In addition the 2nd meetings of the month in February, May, August and November will be held in Mackay at Mackay City Hall. The 2nd meeting of the month in October will be held in Stanley at the Community Center. If a meeting falls on a legal holiday, then the meeting is held the following day.
Board of Equalization meetings will be held at the regular scheduled meetings during January and through the second Monday of July and the fourth Monday in November.
Special meetings or changes in the above schedule will be advertised as required by law.
All meetings of the Board are open to the public with the exception of executive sessions. To schedule time on the commission agenda, call clerk Lura Baker at (208) 879-2360. We offer Links (see at bottom of page) to assist in finding information and provide you with updates.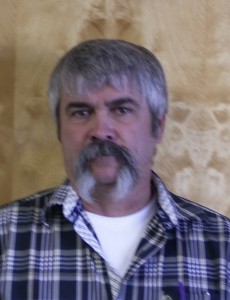 District 1 – Wayne Butts (Chairman) 4 year term in 2021 – 2025
District 2 – Randy Corgatelli 2 year term in 2021 – 2023
District 3 – Steve Smith 4 year term in 2019 – 2023
LOCATION
Custer County Courthouse
801 E. Main Avenue
PO Box 385
Challis, ID 83226-0385
HOURS
Monday – Friday
8:00 a.m. – 5:00 p.m.
holiday closures
CONTACT
Lura Baker
(208) 879-2360
**PUBLIC HEARING POSTING**
Click on Picture to Enlarge
MEETING NOTICES:
Custer County Commissioner's meeting is on
Monday, May 09, 2022,
at the Custer County Courthouse Meeting will start at 8:00 a.m.
May 09, 2022